My Speaking Schedule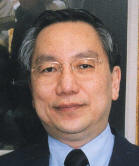 My Mission:
Becoming and making disciples of Jesus Christ with informed minds (orthodoxy), hearts on fire (orthopathy) and contemplative in actions (orthopraxis) through the process of spiritual formation in, with and for a community of faith, instituted in His own timing.

I am available to preach, teach and conduct retreats. My areas of interest are spiritual formation, discipleship, Christian education, Christ and culture, biomedical ethics, church leadership training, Bible expositions, spiritual direction, retreat directing, parenting, and Christian spirituality. Contact me.
updated | Wednesday, January 03, 2018 |
Back to Alex Tang website
2018
January
03-05 January 2018 - East Asia School of Theology (EAST) Retreat, Singapore
08-15 January 2018 - Opening Discernment Retreat, Kairos Emmaus, Indonesia
27 January 2018- preaching Johor Bahru Baptist Church
February
10-12 Feb 2018 -preaching Holy Light Church (English)
March
04-09 March 2018 _ Contemplative Companions Spiritual Director Training Program (CCSDTP) Module 2, Seremban
30 March 2018 (Good Friday) - preaching Unity Presbyterian Church, Johor Bahru
April
07 April 2018 - teaching Spiritual Formation Seminar, Faith Covenant Tabernacle, Kuala Lumpur
08 April 2018 - preaching Faith Covenant Tabernacle, Kuala Lumpur
14-15 - preaching Holy Light Church (English)
22 April 2018 - preaching Unity Presbyterian Church, Johor Bahru
May
12-24 May 2018 - Reformation Study Tour
June
25-29 June 2018 - Teaching Module 1: Spiritual Formation and Soul Care, Kairos Emaus, Indonesia
July
15 July 2018 - preaching Unity Presbyterian Church
21 July 2018 - preaching Johor Bahru Baptist Church
August
12-17 August 2018 - Spiritual Companions SDTP, Module 4, STM, Seremban
26 August 2018 - preaching Unity Presbyterian Church, Johor Bahru
September
October
08-12 Oct 2018 - teaching Module 2: Dynamics of Spiritual Direction, Kairos Emaus, Indonesia
21 Oct 2018 - preaching Unity Presbyterian Church, Johor Bahru
November
04-09 Nov 2018 - teaching Module Spiritual Companions module 5 CCSDTP, STM, Seremban
21-30 Nov 2018 - teaching East Asia School of Theology (EAST), Singapore
December
08- 16 Dec 2018 - Hokkaido, Japan
2019
January
Module 3: Group Spiritual Direction, Kairos Emaus, Indonesia
July
Module 4: Discerment, Kairos Emaus, Indonesia
December
Retreat, Blessings and Commissing, Kairos Emaus, Indonesia
My Speaking Schedules