Victorian Times Interview
Victorian Institution, Kuala Lumpur, Malaysia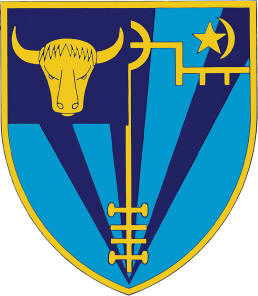 Victorian Dr Alex Tang wrote and had two books published in 2005, 'A Good Day to Die' and 'Random Musings from a Doctor's Chair '.
On being asked how he came to writing these two books, he replied, "I believe that I have something to say, something worth saying and somebody worth saying it to."
Well, if you read his two books, you will find out how apt his observation is, as are his observations and opinions in the two books he has written. (You can read the review of his two books in the April issue of Victorian Times. Click on the month 'April', then on the date of 14th April in the calendar on the right hand side of the screen to see the April issue.)
Victorian Times was not satisfied with just the review of his books,and went on to find out the Victorian behind the books for our Fellow Victorian readers. Below is the result.
Topics
The topics that I write about are about issues I myself or people I know are wrestling with. These are important issues that needed to be clarified and debated rationally in order that we begin to understand the issues involved and the action required to resolve these issues.
Dealing with these issues himself
I am a Christian doctor as distinct from a doctor who is a Christian.
My belief-structure forms and informs all my actions. It is difficult at times to follow my conscience but one must be true to what one believes. I am glad that there are other Christian doctors and also Christian Medical Fellowships for their support. Also the supprt of my colleagues who are not Christians but respect my beliefs. Most will agree with what I have written in my books. One guiding principle in medicine is 'first do no harm'.
There is no defining, moments of epiphany. It is the nature of my job as a medical doctor. We deal with life and death issues daily.
His favourite chapter in the book
I like the chapter on "Be Still". For me, it is important in our busy life to find time to be still, be quiet and be at peace.
Juggling time
Personally I do not have an answer to this. I multitask a lot. Maybe that's how.
As a Director in the Spiritual Formation Institute in his church
I started this Institute in 2002. The aim to to nurture disciples of Jesus Christ with informed minds, hearts on fire for his service and contemplative in their everyday life. This is the first of its kind in Malaysia.
His theological studies
I find that I need to understand what Christianity is all about. I have a Certificate for Spirituality Studies from St. Thomas University in Miami,Florida, a Master in Ministry from the Malaysia Bible Seminari and is now a PhD candidate in the Asia Graduate School of Theology.
Spiritual Growth
Spiritual growth is the growth of the inner person, the spiritual dimension of our self. Unlike physical growth which is genetic programmed, spiritual growth is a matter of choice. In Christianity, spiritual growth occurs when a person cooperate with the Holy Spirit to transform his or her character to approximate that of Jesus Christ.
Spiritual growth or soulcare takes time. It is a process of becoming and being.
…to be continued in the next issue, as Dr Alex Tang shares with us further on spiritual growth and, of course, his schooldays in VI.