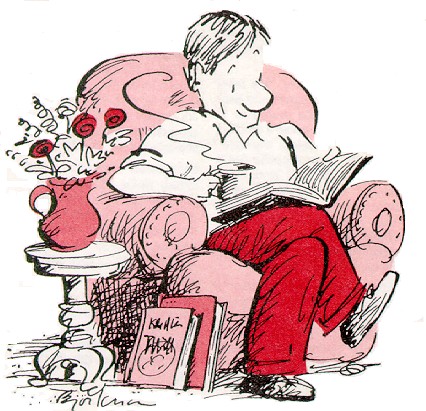 Alex Tang
Articles
Spiritual writing
Nurturing/ Teaching Courses
Engaging Culture
My Notebook
My blogs
Books Recommendation
---------------------
Medical Students /Paediatric notes
Trust and Obey
Boys' Brigade Founder's Day Service 2006
Holy Light Church (English)
Text: Genesis 22

Dr Alex Tang



Summary

One of the pillars of the building of Christian character is obedience. We are to obey God, our parents, our leaders and the government.


Introduction
William Alexander Smith was born in Thurso, Scotland in 1854. He moved to Glasgow in his teens and became involved in church activities. William was also a lieutenant in the 1st Lanarkshire Rifle Volunteers in 1883 while he was teaching in the North Woodside Mission Sunday School. While working with the children in church, he discovered the need for wholesome activities for children outside school hours. William Smith shared his ideas with his two friends, which later invited boys from North Woodside Mission Sabbath School and formed the first company of The Boys' Brigade, 1st Glasgow Company on 4th of October 1883. It is the world's first uniform organization, even before the Scouts.

William was the first Brigade Secretary in 1887 where he worked towards spreading the Brigade across the world. In 1909, King Edward VII knighted William Smith for his contribution towards youth development. Five years later, Sir William Alexander Smith passed away. Throughout his lifetime, Sir William A. Smith poured out everything he has into BB and he is best remembered as the man who spells Boy with a capital 'B'.

The original object of the Boys' Brigade is the advancement of Christ's Kingdom among Boys and the promotion of habits of obedience, reverence, discipline, self-respect and all that tend towards a true Christian manliness. Christian "manliness" was developed by the use of a semi-military discipline and order, gymnastics, summer camps and religious classes.

Motto
SURE & STEDFAST (taken from Hebrews 6:19). The original Old English (King James Version) spelling of "Stedfast" has been retained.

Emblem
The emblem is original an anchor. Like the motto it stems from the verse "We have this hope as an anchor for the soul, firm and secure" (Hebrews 6:19)

Object
The Advancement of Christ's Kingdom among members and the promotion of habits of Obedience, Reverence, Discipline, Self-Respect and all that tends towards a true Christian Character.

Imagine a table. A table has four legs. Each of these legs needs to be of equal length or the table may not be stable. So it is like for a Christian character. It has four pillars: obedience, reverence, discipline and self-respect. The BB will teach you how to build these pillars.

Today we shall teach you about developing one good habits of the Boys' Brigade- Obedience.

Text: Genesis 22
GE 22:1 Some time later God tested Abraham. He said to him, "Abraham!"
"Here I am," he replied.

GE 22:2 Then God said, "Take your son, your only son, Isaac, whom you love, and go to the region of Moriah. Sacrifice him there as a burnt offering on one of the mountains I will tell you about."

GE 22:3 Early the next morning Abraham got up and saddled his donkey. He took with him two of his servants and his son Isaac. When he had cut enough wood for the burnt offering, he set out for the place God had told him about. 4 On the third day Abraham looked up and saw the place in the distance. 5 He said to his servants, "Stay here with the donkey while I and the boy go over there. We will worship and then we will come back to you."

GE 22:6 Abraham took the wood for the burnt offering and placed it on his son Isaac, and he himself carried the fire and the knife. As the two of them went on together, 7 Isaac spoke up and said to his father Abraham, "Father?"
"Yes, my son?" Abraham replied.
"The fire and wood are here," Isaac said, "but where is the lamb for the burnt offering?"

GE 22:8 Abraham answered, "God himself will provide the lamb for the burnt offering, my son." And the two of them went on together.

GE 22:9 When they reached the place God had told him about, Abraham built an altar there and arranged the wood on it. He bound his son Isaac and laid him on the altar, on top of the wood. 10 Then he reached out his hand and took the knife to slay his son. 11 But the angel of the LORD called out to him from heaven, "Abraham! Abraham!"
"Here I am," he replied.

GE 22:12 "Do not lay a hand on the boy," he said. "Do not do anything to him. Now I know that you fear God, because you have not withheld from me your son, your only son."

GE 22:13 Abraham looked up and there in a thicket he saw a ram caught by its horns. He went over and took the ram and sacrificed it as a burnt offering instead of his son. 14 So Abraham called that place The LORD Will Provide. And to this day it is said, "On the mountain of the LORD it will be provided."

GE 22:15 The angel of the LORD called to Abraham from heaven a second time 16 and said, "I swear by myself, declares the LORD, that because you have done this and have not withheld your son, your only son, 17 I will surely bless you and make your descendants as numerous as the stars in the sky and as the sand on the seashore. Your descendants will take possession of the cities of their enemies, 18 and through your offspring all nations on earth will be blessed, because you have obeyed me."

GE 22:19 Then Abraham returned to his servants, and they set off together for Beersheba. And Abraham stayed in Beersheba.

For a more interesting view http://www.thebricktestament.com/genesis/god_tests_abraham/gn22_01a.html

The story is given to us in the Old Testament of the Bible as a lesson in obedience.

Whom should we obey?

A. Example of Abraham (obey God)

a. What did God tell Abraham to do? (v.22:2)
God told Abraham to sacrifice Isaac. Notice Abraham's immediate respond to God's call- "Here I am". Abraham is always listening to God's voice and when God speaks, he responded immediately. There were no arguments, no bargaining and no temper tantrums. Abraham just got everything ready and set out the next day to the mountains of Moriah.

Why? I believe that Abraham trust God. And with that trust came total obedience. Sometimes we have to obey God when we do not have all the facts. God knows. He is omniscience. He knows everything. And He is good. So why do we not trust Him and obey what He has directed us to do?

b. Do you think it is easy for Abraham?
I do not believe so. I am sure Abraham was not able to sleep that night. He must have been tossing and turning in his bed. Foremost in his thoughts must be a "why?" Why did God wanted him to sacrifice Isaac? Did God not promise him a son for his inheritance? Was Isaac not the promised son? Did God not said He abhor human sacrifice? What shall he tell Sarah? Abraham was 100 years old when Isaac was born (Gen 21: 5). What a struggle it must have been for Abraham the father that night. Yet, the next morning, Abraham proceeded to obey God

c. We should obey God
God knows everything. If God knows everything, then we should have not problem trusting in Him and obeying Him. God is invisible. We know God by reading the Bible, praying and knowing Jesus Christ. We learn to hear His voice.

A young man was walking along a mountain path on a dark, moonless night when he suddenly stepped off a cliff. On his way down, he encountered a tree which he managed to hold onto some branches. So there he was hanging in mid air. "Help!" he cried into the dark, "Help me. I cannot hold on much longer". A voice came from above. "I am God, how may I help you?" "God, could you pull me up? I am hanging here and I cannot hold long much longer. I shall fall to my death." "Don't worry," said God, "Trust me and let go." "What!" exclaimed the young man, "I cannot let go. I shall fall to my death!" "Trust me and let go" repeated God. "No, I can't" said the young man. So he hung from the tree until morning when the sun comes out. The young man looked down and saw he was only 2 feet from the ground. If he had listened to God and let go, he would not have to suffer the whole night through. The Christian life is like that. We have to learn to trust God and obey Him because He knows everything.

B. Example of Isaac (obey his father)

a. What did Abraham tell Isaac to do? (v.22:6-9)
Abraham told Isaac that they are going to offer a sacrifice to the Lord. Isaac is to come along. So Isaac came along carrying the wood to burn for the sacrifice. In the desert country, wood are hard to come by. Isaac must have suspected something is wrong when they did not bring along a lamb for the sacrifice. His suspicions were confirmed when Abraham bound him and laid him on the altar. Yet, he went along willingly. Why? Isaac trusted his father.

b. Do you think it is easy for Isaac?
No, I do not think it was easy for Isaac. Who wants to die? These thoughts must have gone though Isaac's mind; "I want to live, I do not want to die"; "I am too young to die"; "I want to experience more of life".

When I was young I think my parents are stupid. Now my children think that I am stupid. Now I have children of my own. I now understand how my parents must have felt. And they are not stupid. They worry about us, about our safety, our future and our well-being. Being kids, we do not see what they see. We only understand that we cannot do that or cannot do that.

c. We should obey our parents
Our parents love us. We are their children. Sometimes our parents quarrel or work too long hours and do not have time for us. Remember that they love us. And it is for our good that they give us rules.
i. No 'pak tor'. Try group dating instead of one-to-one dating. There will be time for that when you have finished school.
ii. No smoking
iii. No drugs
iv. No premarital sex
v. No gambling
vi. Study and get a diploma or a degree. That is your primary job at this moment.

C. Example of the Servants (obey those in authorities over them) (v.22: 5)
a. What did Abraham tell the servants to do?
Abraham's instruction was very clear. Stay here and wait for us. Stay with the donkey.

b. Do you think it is easy for the servants?
No, I do not think it will be easy in the desert. The sun is hot. The servants will also wonder. What if Abraham did not return? What if Abraham commits murder? It is their duty to obey.

c. We should obey those who have authority over us
Like the servants, all of us have people who have authority over us. It is our duty to obey them.
i. BB officers (role models)
The BB officers are to be obeyed. They have your best interest at heart. Go to them if you have any trouble and I am sure they will be glad to help you.
ii. Teachers in school
iii. Government

Jesus Christ also taught his disciples to obey the government. At that time, they have to pay taxes to the Roman government. So Jesus took out a coin. "Whose face do you see on this coin," Jesus asked His disciples. "Caesar's face" they answered. "Then give to Caesar what is Caesar and to God what is God's" answered Jesus. We have to obey those who have authority over us.

Why Should We Obey?

A. God will Provide (v.22:13-14)
God will provide all that we needs. That's why we obey. In the story God provide the ram for the sacrifice. That's why Abraham called the place, Jehovah Jireh (God provides). As you learn to trust and obey God, you will discover that He will provide for you.

B. Blessings of God (v. 22:15)
In obeying God, Abraham received a blessing. The blessing is that his descendents will be so numerous that it cannot be counted and it will consists of all nations. That is because Abraham was willing to sacrifice his only son, Isaac. The descendents of Abraham also includes us because we are the spiritual descendents of Abraham.

C. Pillars of Christian Character
Obedience is part of the building of Christian character. Remember the four pillars of Christian character.
a. Obedience
b. Reverence
c. Discipline
d. Self-Respect

Conclusion
Boys and girls of the 1st Johor Bahru Company. This year you celebrate the 50th anniversary of your company. Remember those who have played such an important role in this company. Remember your captains such as Paul Juby and Michael Moorthy. These people are obedient to God and to their calling. That's how you are here now. Trust and obey.

Soli Deo Gloria

|posted 8 October 2006|