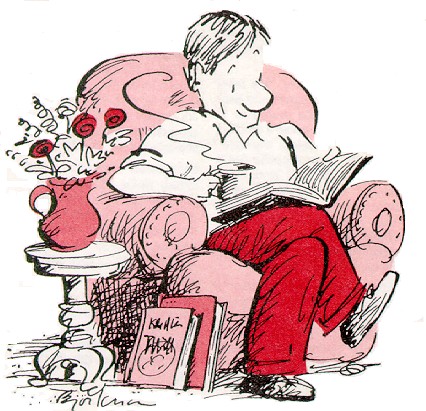 Alex Tang
Articles
Spiritual writing
Nurturing/ Teaching Courses
Engaging Culture
My Notebook
My blogs
Books Recommendation
---------------------
Medical Students /Paediatric notes
Say a Prayer and Post a Guard
Text: Nehemiah 4: 9
Dr Alex Tang
A man was caught in a flood. He prayed for the Lord to save him. Two men came by in a boat to rescue him, but he waved them away shouting, "No, the Lord will save me". One hour later another boat came along, but again the man said, "No, the Lord will save me." The man continued to pray. Eventually a helicopter arrived, but the man insisted, "The Lord will save me." Unfortunately the man drowned and at the gates of heaven he asked St. Peter, "Why didn't the Lord answered my prayer and save me?" And St. Peter replied, "For crying out loud. He sent two boats and a helicopter. What more do you want?"
Where do we draw the line between prayer and action? That's a tough call. There are some of us who will pray and sit back and wait for God to answer our prayers. There are others who said, "God help those who help themselves". They pray but they also go ahead to do what they think is God's will. The first group will look at the second and say, "These guys have no faith". The second group will look at the first and say, " If we don't act now, we shall lose the opportunity to do good things for the Lord". So where do we draw the line? Looking in the Bible, Nehemiah gave me some insight into this issue. As you know, Nehemiah was given the task to rebuild the wall around Jerusalem. But he faced much opposition, both from the Jews and their neighbors. Neh.4: 6-8
So we rebuilt the wall till all of it reached half its height, for the people worked with all their heart.
7 But when Sanballat, Tobiah, the Arabs, the Ammonites and the men of Ashdod heard that the repairs to Jerusalem's walls had gone ahead and that the gaps were being closed, they were very angry. 8 They all plotted together to come and fight against Jerusalem and stir up trouble against it.
So you know what Nehemiah did? Nehemiah 4:9
9 But we prayed to our God and posted a guard day and night to meet this threat.
He prayed and posted a guard. Faith and action. Nehemiah could have prayed and leave it to God to guard the wall. After all, there is enough information in the book of Nehemiah to know that Nehemiah is a man of faith and knows God.
Why then did he post a guard? Because he knows that action is also part of prayer. Prayer is not complete until it is put into action. Nehemiah knew that building the wall is part of God's will. So his prayer is not only verbally besieging Yahweh for help but involve an action which will do what the will of God wants. Acting in the will of God is also prayer. Prayer has a divine component, but it also has a human component.
That is what Paul meant by praying continually. We pray with our mind. We pray with our hearts. And we pray with our actions. It is a common fallacy to think that praying is only with words. Prayer is adoration, confession, intercession, petition and thanksgiving. We do that with words, by our mind. Sometimes our prayers will lead us beyond our minds into our hearts. Sometimes, we pray with our bodies. We kneel, we prostrate ourselves, we sing or we dance. We also pray when we do sometimes that be in God's will like helping the poor, serving the community of faith or doing our jobs. So there is no conflict in prayer and action.
Action is part of prayer. Nehemiah knew it well. Say a prayer and post a guard.
Soli Deo Gloria