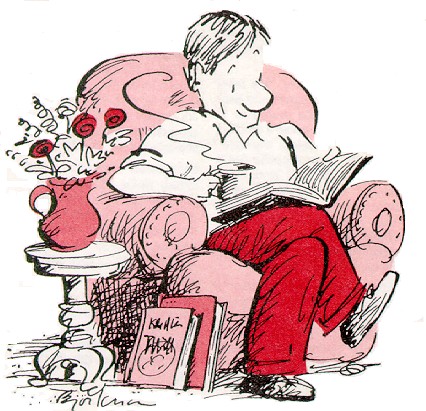 Alex Tang
Articles
Spiritual writing
Nurturing/ Teaching Courses
Engaging Culture
My Notebook
My blogs
Books Recommendation
---------------------
Medical Students /Paediatric notes
Listen to the Silence in the Noise
Dr Alex Tang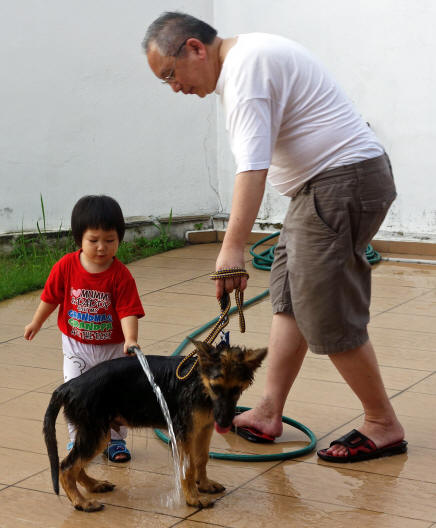 A legend has it that there was a temple built on an island and it held a thousand bells. Bells, big and small, fashioned by the finest craftsman in the world. When the wind blew or a storm raged, all the bells would peal out in a symphony that would send the heart of the hearer into raptures.
But over the centuries, the island sank into the sea and, with it, the temple bells. It is said that the bells continued to peel out, ceaselessly, and could be heard by anyone who would listened. Inspired by this legend, a young man travelled thousands of miles, determined to hear those bells. He sat for days on the shore, facing the vanished island, and listened with all his might. But all he could hear was the sound of the sea. He made every effort to block it out. But to no avail; the sound of the sea seemed to flood the world.
He kept at his tasks for weeks. Each time he got disheartened he would listen to the village elders who spoke with passion of the mysterious legend. Then his heart will be aflame…only to be discouraged again when weeks of further effort yielded no results.
Finally he decided to give up the attempt. Perhaps he was not destined to hear the bells. Perhaps the legend was not true. It was his final day, and he went to the shore to say goodbye to the sea and the sky and the wind and the coconut trees. He lay on the sand, and for the first time listened to the sound of the sea. Soon he was so lost in the sound that he was barely conscious of himself, so deep was the silence the sound produced.
In the depth of that silence, he heard it! The twinkle of a tiny bell followed by another, and another, and another…and soon every one of the thousand temple bells was peeling out in harmony, and his heart was rapt in joyous ecstasy.
This story teaches us two important lessons about listening and awareness. First, all of us have a desire to hear God's voice. We want to hear what he is saying to us. We want him to speak peace and comfort into our trials and tribulations. We have been taught early in our Christian life to set aside time for prayer and Bible reading. We call it the "quiet time." We are told that if we have our quiet time regularly, we will hear the voice of God. If not audibly, at least we know that he speaks to us in answered prayers or certain passages in the Bible we are reading that will convey his speech.
There are two possibilities concerning our quiet time. One is that we become too busy that we do not have time to pray and read the Bible. Hence we feel guilty, and we think we have lost the opportunity to hear God's voice. The other possibility is that we continued faithfully in our prayers and Bible reading but we find it dry and boring after a while. We also find that we do not hear God speaking to us. We must be aware that God speaks to us in many ways. He speaks to us by his Word. God also speaks to us in our prayers, through other people, circumstances, dreams, and into our daily lives.
For those of us who are too busy for prayer and Bible reading, be aware that God still speaks to us in our busy lives. For those who are disciplined in prayers and Bible reading, be careful that we do not try too hard. Like the young man on the beach who tried so hard to hear the bells by consciously shutting out the ocean sounds, we may too be trying too hard to hear God's voice. In the spiritual life, it is not effort that counts. Spiritual growth is not something we build but who we become. Sometimes, we try too hard in our spiritual life. For example, we want to have faith. Now, faith is not something we can create. There is nothing we can do to make us have more faith. Faith is a gift, something that only God can give. The only thing we can do is ask God for it.
Second, all of us live hectic, busy, and noisy lives. A recent scientific study done showed that cities have a high level of ambience noise. This level of ambient noise can be disruptive to our well being if we are exposed to it for too long. The noise will also cause deafness. Yet it is in our hectic, busy, and noisy lives that God speaks to us. Unfortunately, many of us are already deaf to him because we have not learnt to embrace the noise until we can hear the silence within. The noisy world is like a weather storm; a typhoon. There is always a centre called the "eye" of the storm. This "eye" is a calm, quiet, and peaceful area within the raging storm. We must learn to be aware of the noise around us. We can embrace the noise of the world and move beyond it into the silence within. It is in this silence that we hear the voice of God.
How do we not try too hard, and enter into the silence of our busy and noisy lives? We begin by being aware that God is in our busy and noisy lives. God is not only just present in church on Sunday. We do not leave God behind when we leave the church building after the service. God is not only present in our daily lives, but he is speaking to us all the time. Speaking to God is prayer and Paul has taught us to pray "unceasingly". This means that it is possible to be speaking and listening to God 24/7. Since God is already with us, there is no need to try too hard to reach him. If possible, set aside some time for him alone, this is your quiet time. If not, listen for him in the happenings of your daily lives. Try to be aware of God's presence and voice in the routine, mundane of your daily lives. Catch a glimpse of God in a sunrise, a beautiful flower, a friendly smile, a loving touch, an opportunity to offer help, and to receive help. When we become aware of God's presence in our lives, each encounter becomes dazzling like a sudden burst of joy. Time seems to stand still. There is a deep warm silence. And in the silence you will hear the voice of God who calls you his beloved. It is possible to hear the harmony of a thousand bells.
Reflection questions
(1) Are you trying too hard in your efforts to hear God? Or not making enough effort?
(2) How will you be aware and listen for encounters with God in your hectic, busy, and noisy life?
(3) How will you schedule some quiet time to be aware of God's presence in your hectic, busy, and noisy life?
Lord,
We thank you for your presence with us all the time, speaking to us, and guiding our lives. Help us to be aware of your presence and enter into your silence in our hectic, busy, and noisy lives. Hold us in your embrace and let us feel your love, as your beloved. Help us, O Lord, we pray.
Amen |25 April 2007|