JESUS IS MET BY HIS BLESSED MOTHER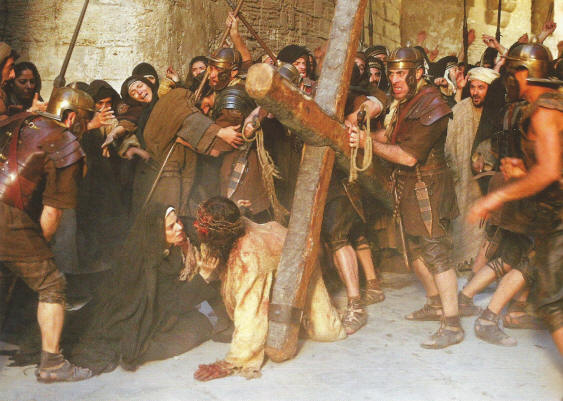 As Jesus again shouldered the cross
and bore His burden,
He glanced ahead and saw His mother.
He could not stop to talk, to explain,
to gather her in His arms and comfort her.
All His energy was being soaked into that cross.
Who are My mother and brothers?
Those who do the will of My Father.
Not My will, Father, but Yours.
Lord, You had to leave the security
of home and family, twice.
You left Your Father to be a man with us,
and left Your human family to die for us.
You had to pray to Your Father:
Lord, when we leave all and follow You and it hurts those we love,
help us to know that You have been there, too;
but is more than rewarded in the end.
Lord, when Your cross pierces
our own desires, and make us call out,
let our cry be, through our pain: