Dynamics of Spiritual Formation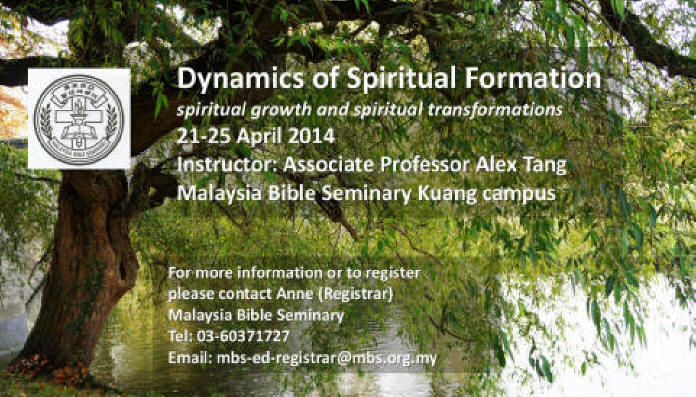 Course description
Spiritual formation or spiritual growth is an essential component of the spiritual life. This course examines the biblical and theological understanding of spiritual growth. This examination will include traditional and contemporary understanding of what spiritual growth is. At the heart of spiritual growth is self-understanding, and a disciplined life. Some spiritual disciplines and practices will be discussed. The use of some spiritual tools such as enneagram and contemplative praying will be introduced. This is a 3 unit/credit course.
Objectives
The expected general outcome of this course is that students will demonstrate deeper understanding of spiritual formation; spiritual growth and transformation; and commit to a disciplined spiritual life.
By the end of the course it is expected that students will specifically demonstrate:
1. An enlarged knowledge base:
a. The biblical and theological basis of spiritual formation.
b. The traditional understanding of spiritual development
c. The contemporary understanding of spiritual development
d. The role of spiritual disciplines and practices in spiritual growth.
2. The capacity to discern their strengths and weaknesses through the use of an enneagram.

3. Becoming more aware of the presence of God and God's love.

4. Capacity to maintain a sustainable disciplined spiritual life.

More information will be supplied later